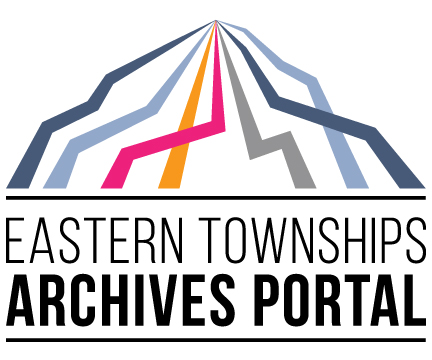 Welcome to the Eastern Townships Archives Portal!
This database brings together archival descriptions from historical societies and archives repositories from across the Eastern Townships of Quebec. Here, you will be able to dig into the rich history of the region by searching through records such as personal letters and diaries, business records, minute books from organizations, church registers, photographs, postcards, and maps.
To begin your search, enter keywords or names in the search box located in the top banner to find specific records, or explore the collections using the options in the browse menu. The Eastern Townships Archives Portal makes the rich heritage of the Eastern Townships available at your fingertips.
For access to holdings or for reproduction information, please contact the archival institution that is responsible for the records you are interested in.
Pour accéder la version française du site, prière de cliquer sur l'icône d'un globe au coin droit en haut de la page.